Customer Reviews
A high valuation score in figures sometimes says not enough. It is nice to know in advance how real people experience our products and our service. View the experiences and reviews of our customers.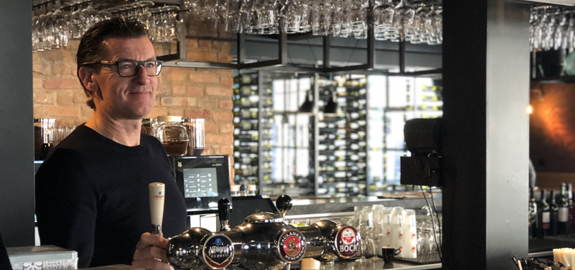 "Excellent service! I often order from Hendriks Horeca. Highly recommended."
After purchasing a cutlery polishing machine, frying oil filtration system and a frying oil tester, I also recently purchased a cutlery magnet ring from Hendriks Horeca. I can rely on the quality of their products and I also save time (and money) with it. I get good advice, fast response and excellent personal service.
Ludo Vlaander - Restaurant het Wapen van Zeeland - Renesse

"I should have opted for a cutlery polisher much earlier"
I always looked up to the investment, but when I saw how much time my staff had spent polishing cutlery, that argument was gone in no time. My staff are eternally grateful to me that they are finally relieved of that time-consuming job. And I am happy that they can now focus on serving and entertaining my guests.
Gert-Jan van Soelen - Café-Restaurant de Roestelberg - Kaatsheuvel